EME Aero has completed the first series of Pratt & Whitney GTF shop visits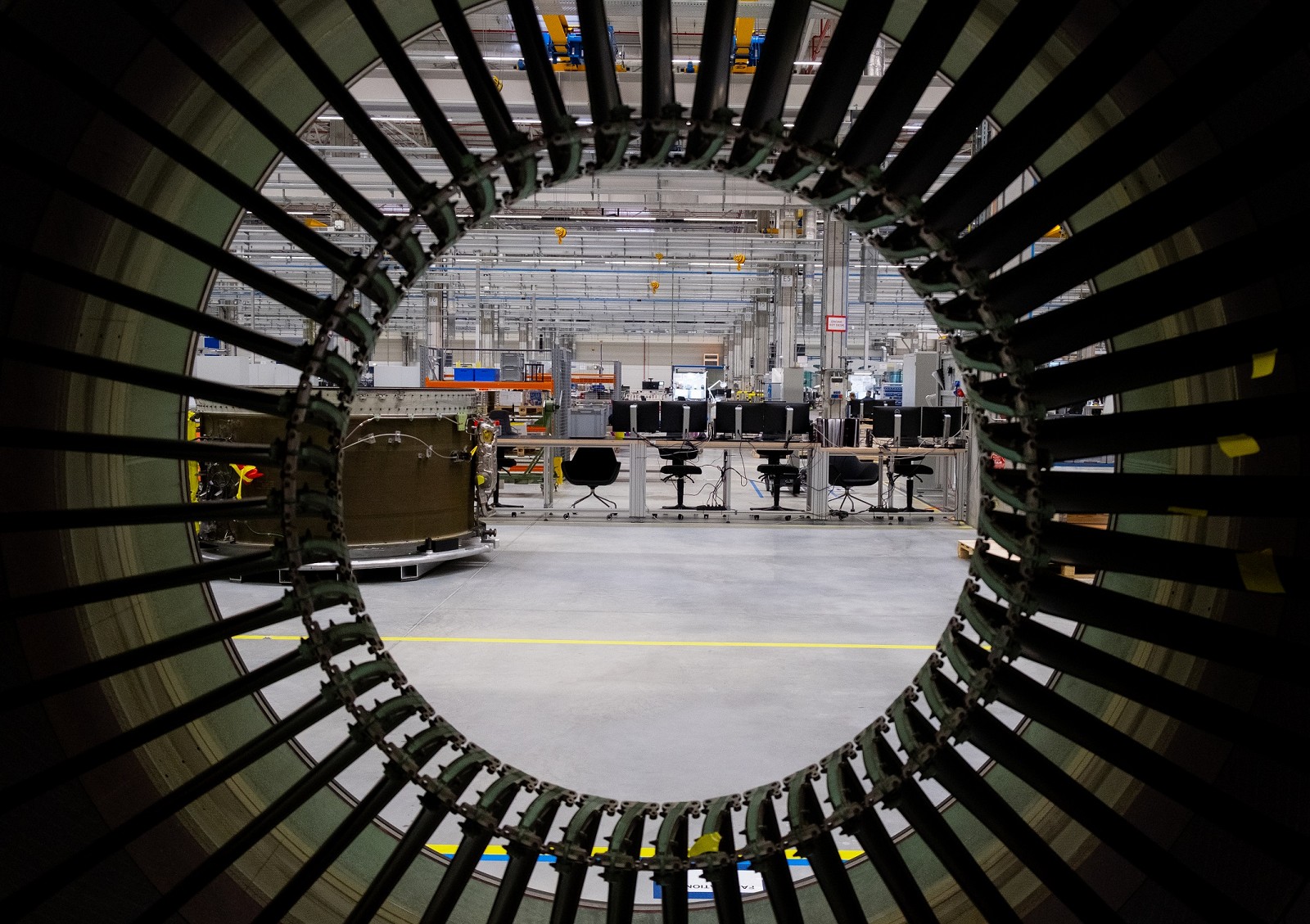 EME Aero, the engine services joint venture between Lufthansa Technik AG and MTU Aero Engines AG, has recently completed the first regular maintenance visits of Pratt & Whitney PW1100G-JM Geared Turbo Fan (GTF™) engines. Since January, when the first engine arrived in line with Pratt & Whitney's low pressure turbine (LPT) retrofit program, a total of 21 engines were successfully delivered back to different customers. Moreover, EME Aero has now become an official member in the Pratt & Whitney GTF MRO network.
After completing the LPT retrofit program, whose 15 engines were used to smoothly start up operations in the facility, EME Aero has now already completed another six regular customer engine shop visits. "Despite all the obstacles and additional challenges due to the Covid 19 situation, we are still right on track with our ramp up," said Derrick Siebert, Chief Executive Officer and Managing Director of Business at EME Aero. "The entire team is proud of reaching another important milestone by completing the first series of shop visits of GTF engines. This proves that EME Aero has now achieved full operational readiness."
EME Aero is one of the world's most advanced and largest shops for the latest generation of commercial aircraft engines. With only 18 months from construction to Entry into Service, it was questionable if the very challenging ramp up program could be met. Yet, in December 2019 the state-of-the-art engine shop, including a fully operational test cell, was ready to start operations as an MRO facility.
"The roughly 400 employees, who have been trained at the company's own training center and at the locations of the two joint venture partners in Germany, finally are now ready to carry out full repairs on the PW1100G-JM," said Robert Maslach, Chief Operating Officer and Managing Director of Operations at EME Aero. "We are optimistic about our future. The strong team spirit from the project and ramp-up has shaped us and is carrying us through these challenging times to be ready for upcoming steep ramp up."
The next step for EME Aero is the implementation of a high tech flow line planned for the end of this year and readiness for the induction of PW1500G engines in the middle of 2021.
"Pratt & Whitney would like to congratulate the EME Aero for completing their first Pratt & Whitney GTF engine overhaul," said Joe Sylvestro, Vice President Aftermarket Operations at Pratt & Whitney. "As the GTF fleet continues to grow, the GTF MRO network is ready to provide world-class maintenance services to our customers across the globe."
About EME Aero
EME Aero is a joint venture between two leading aircraft companies, Lufthansa Technik AG (50%) and MTU Aero Engines AG (50%). This joint initiative has resulted in the idea of creating one the most advanced engine overhaul service provider for the latest generation of Pratt & Whitney's GTF™ engine series. The state-of-the-art facility is located in Poland, in Jasionka, close to the Rzeszow city. The facility started its operations in January 2020. The full operational readiness is planned for 2026 with annual capacity of more than 450 shop visits. The newly established center will have a staff of more than 1000 qualified employees.
Contact for media:
Agnieszka Grabowska
Communications Manager
Mobile: +48 660 479 983
agnieszka.grabowska@eme-aero.com