Work in aviation: is it for you?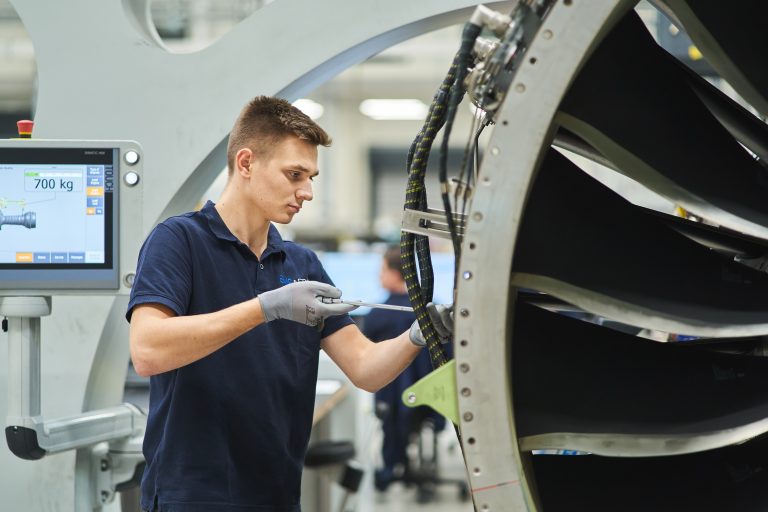 Work in aviation: what awaits you?
Work in aviation is not only about the profession of an airplane pilot or a stewardess. The number of careers within the aviation industry is much greater. Therefore, if you have always dreamt of starting a job that will give you stable employment, earnings adequate to your skills and prestige, but will not require boarding a plane, you're in the right place. Read more.
Work in aviation: opportunities
The aviation industry offers many career opportunities. A variety of specialists find work at the airports and airlines. Some of them are in charge of procedures related to passenger service. Others are responsible for maintenance and repair of an aircraft. And others – ensure the safety as airport security services. Nevertheless, that's not all.
As an enthusiast of modern technologies, you can find employment as a mechanic, special process operator or quality inspector. Basically, these are professions that require candidates with a mechanical background, but not necessarily higher education graduates. Another key point is an English level that allows work with foreign-language documentation.
Do you feel that this could be something for you? Check out our current job offers.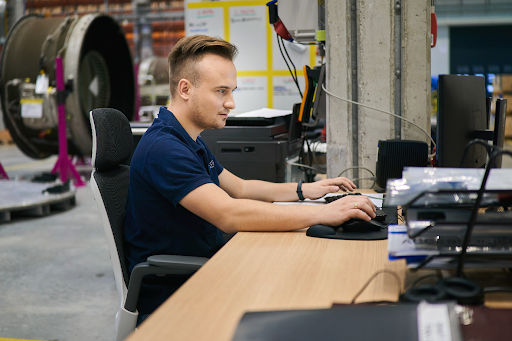 Work in aviation: all you need to know
International contacts
Regardless of the position you are thinking of, work in aviation involves an international environment. This means that you often have to deal with foreign specialists. This, howeever, allows employees to develop fluent English communication. After all, the employees can often count on their employers who provide them with the language courses.
Unique benefits
The growing number of the aircrafts and passengers who use them increases employment among aviation specialists. Anyway, a stable job is just one thing.
Due to the constant demand for various specialists, the aviation companies show special care for their employees. One of the most popular benefits here is the relocation package. At EME Aero, employees can also have it. Therefore, if you change your current place of residence to work, you get a cover for the moving costs. But that's not all.
Airline companies also offer subsidies to language courses and finance other forms of training for their employees.
A place for everyone
Contrary to appearances, entering the aviation industry isn't so complicated as it may seem. Of course, work in aviation is full of professions that require a lot of time and money to get them. Let's take a pilot for example. In this case, a person interested in this position must undergo very expensive training and be patient. Why? Because obtaining a full qualifying license requires flying over 1,500 hours and costs 150,000-200,000 PLN.
Fortunately, getting a lucrative job in aviation can be easier and much cheaper. At EME Aero, we offer professional training programs that are completely free for employees. So if you are serious about a career in aviation, see how easy it is to start with us.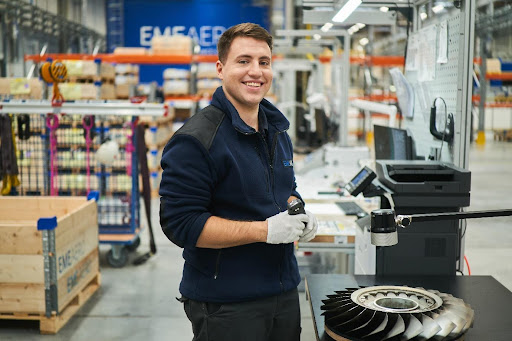 In conclusion, it is worth adding one more thing. Once you enter the aviation industry, you can be sure that you will not want another one. First of all, work in aviation is simply interesting. And secondly, the demand for those kinds of specialists is constantly high. In Poland alone, there are over 200 companies from the aviation and space industries, which create 18,000 job places. And their number is gradually growing. You can read more about the aviation industry and the demand for employees in this sector here.