EME Aero recruits and focuses on employee development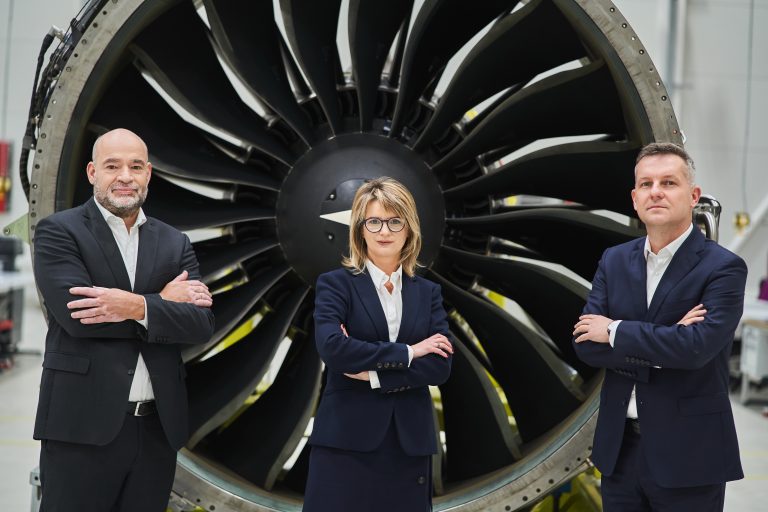 EME Aero is one of the world's largest and most advanced aircraft engine service centers. Exactly three years ago the company began operations in Jasionka, near Rzeszów, and already employs 700 people. Next year only, more than 200 people will find work at the EME Aero plant. On the occasion of the 3rd anniversary of the induction of the first engine, the company presents its achievements and plans for further development.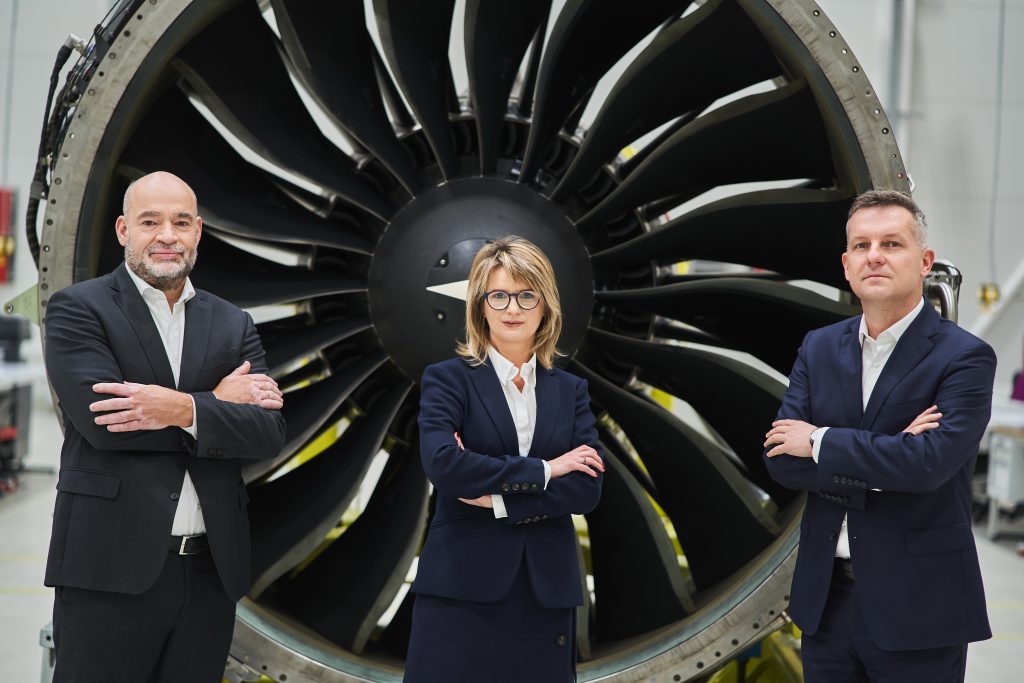 On December 12, EME Aero held a meeting at its headquarters to present the company's achievements and plans for further development of the plant. It was attended by local authority representatives' and local media.
– The company began operations in December 2019, but the organization's origins date back to December 2017. That was when the shareholders, Lufthansa Technik and MTU Aero Engines, signed the establishment act of EME Aero and decided to locate the company in the Subcarpathian region. Six months later, plant construction, recruitment and training began. We want to take the anniversary as an opportunity to thank all the people and institutions with whose support our plant was established and developed, stressed Dr. Ulf Reinmöller CEO, Managing Director of Business at EME Aero.
EME Aero is now one of the largest and most modern aircraft engine service facilities within Pratt&Whitney GTF netowrk. The company is ready to service all of its planned three engine types and confirms the achievement of an operational capacity of 450 engines from 2026. 
– In March this year, we completed our 100th service. Today, nearly 200 engines have gone through the repair, inspection and test process at EME Aero. We are on track to achieve the planned operational capacity. Commitment and strong teamwork at EME Aero, as well as direct support from shareholders, are key factors for success, emphasizes Robert Maślach – COO, Managing Director of Operations.
The realization of the established business and operational goals is being impacted by the company's continuous recruitment efforts. More than 200 people were hired this year, and next year another 200 people will find work at EME.
– We are looking for people with diverse experience – both professionals open to new challenges and graduates looking for their first job. From the beginning, we have been investing in the development of employees and raising their competence, which is proven, among other things, by the number of development activities offered – this year EME Aero employees could benefit from 600 technical, language and soft training courses. Taking the opportunity of the 3rd Jubilee, we would like to thank all 700 current employees for their trust and commitment to the company's development. – Aleksandra Szafraniec, Director of Human Resources and Communications, points out. 
EME Aero is committed to the development of the regional labor market. The company supports a number of activities for the development of aviation education. In cooperation with the School Complex No. 2 in Łańcut, EME Aero has launched patronage classes with an aviation mechanic profile. It also cooperates with secondary schools and technical colleges, including Rzeszow University of Technology and the Mechanical School Complex in Rzeszow, organizing practices and paid internship programs.