EME Aero opens its own Training Center in Jasionka – EME CAMPUS.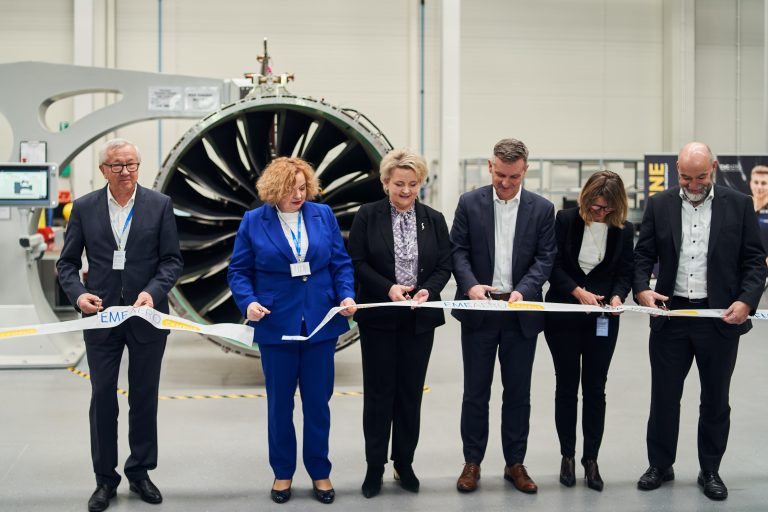 EME Aero is one of the world's largest and most modern aircraft engine service centers. As a joint venture of two world leaders in the aviation industry – Lufthansa Technik and MTU Aero Engines, it was located in Jasionka, near Rzeszow. Today, the company employs nearly 750 people, with aim to reach level  of more than 1 000 employees within the next years. This year EME Aero intends to hire 250 people.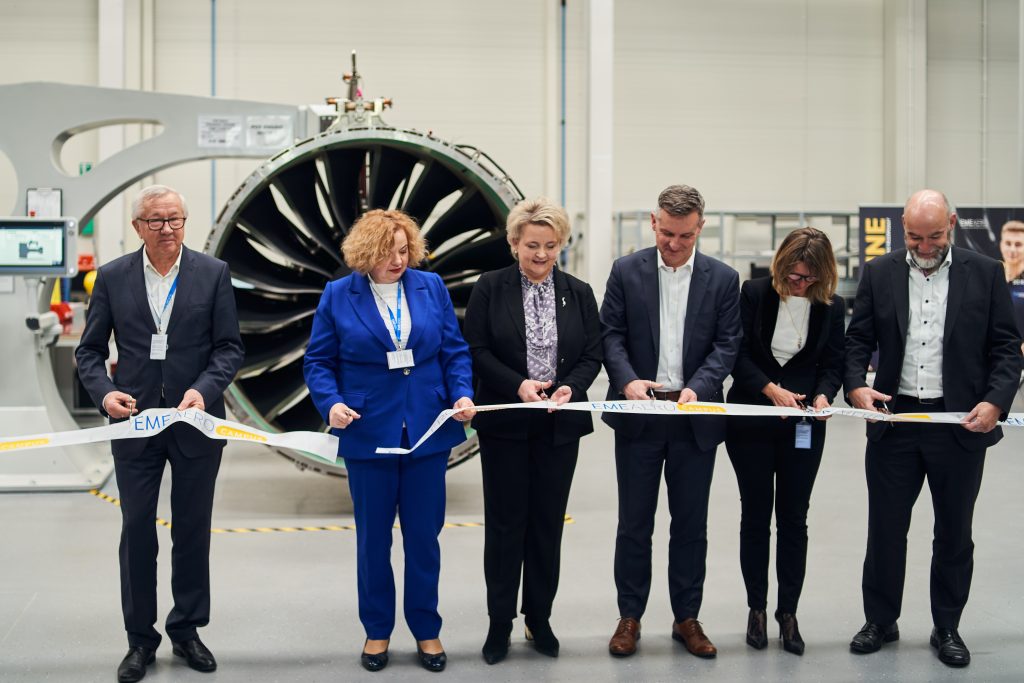 EME Aero has just opened new training facility – EME Campus, where more than 250 newly hired employees will acquire the skills and relevant competencies to work at EME Aero's main service center. After six months they will be ready to take on their tasks at the main plant.
– In order to be able to realize the increasing number of engines serviced in our shop and to ensure timely qualification of our employees, we decided to open our own training center. The scale of employment by the company is so high, that we have to separate the growing demand for employee qualification from our main service center. – emphasizes Dr. Ulf Reinmöller CEO, Business Managing Director at EME Aero. Our facility is filling up very quickly with engines. This year we plan to complete 200 service visits. To be able to meet this ambitious goal, we need highly qualified and motivated employees. – said U. Reinmöller.
On the  area of 4,000 m2,  a "mini" service shop has been created including all supporting systems and high-tech solutions. It was designed to be optimally suited to the qualification needs of new employees. The working environment  offers state-of-the-art tools and equipment, so that everybody can practice under real conditions. – indicates Robert Maślach – COO, Managing Director for Operations.
We have in our training facility two GTF training engines: PW1900G engine and a PW1100G-JM engine in modules. We have also installed innovative Fixed Overhaul System (FOS) which handles assembly and disassembly of engines serviced at the EME Aero. This shall allow us to mirror the EME Aero service center.  – adds R. Maślach.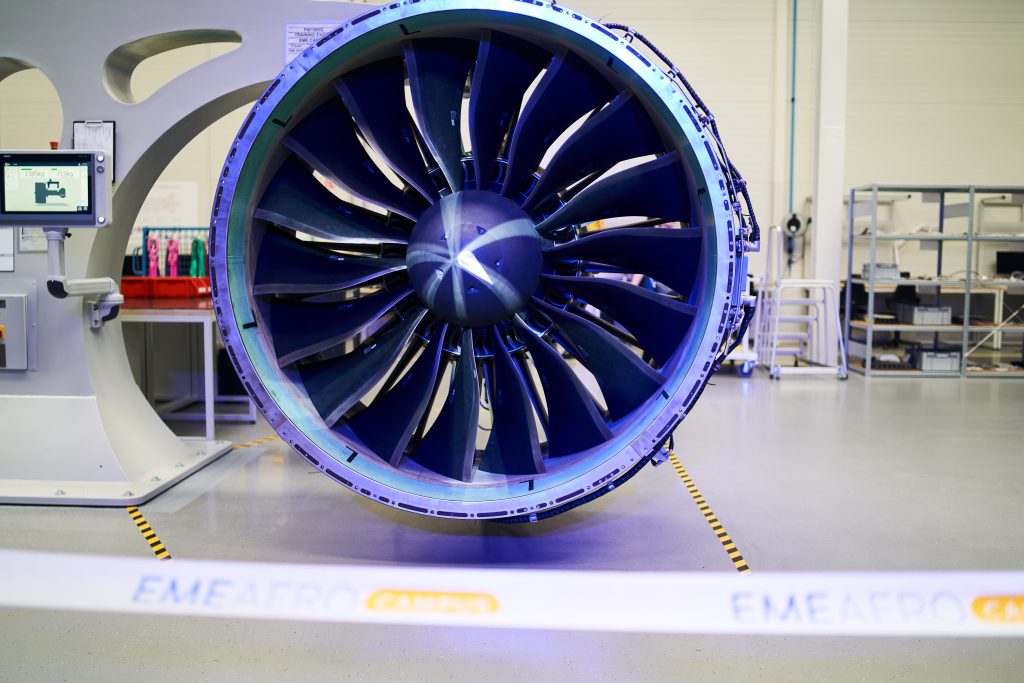 Amount of employees joining EME Aero has shown us that training in the main facility is time-consuming and affects already structured operational processes. That is why we decided to set up our own training center to develop the qualifications of our new employees. In this way, we are able to quickly and effectively integrate our new colleagues with the already experienced EME Aero crew. – emphasizes Aleksandra Szafraniec, Director of Human Resources and Communications – According to one of our values – Think Different, we set up an unique training program consisting of: language part, which prepares employees to work with technical documentation, then we have a theoretical part, where employees learn about engine fundamentals. Each employee also acquires authorizations for forklifts and overhead cranes. The final stage is the practical part, already on the engine and modules, under the guidance of experienced internal trainers – experienced EME Aero employees and EME Aero's Training and Development Team. – adds A. Szafraniec.
At the same time, EME Aero is committed to the development of the regional labor market. The company supports a number of activities for the development of aviation education. In cooperation with the School Complex No. 2 in Lancut, EME Aero has launched patronage classes with an aviation mechanic profile. We also cooperate with other local schools, including Rzeszow University of Technology and the Mechanical School Complex in Rzeszow, organizing internships programs and rising engagement of young people in the aviation industry.
– Our Training Center will also be a place that will have a positive impact on the development of the practical knowledge in the field of engine maintenance. At the end of April, we have scheduled the first internship at this location for students of our patronage class in Lancut. Under the guidance of the training team and our  trainers, students will complete a series of practical training sessions lasting over a month. We are happy to make our contribution in this regard. – concludes Aleksandra Szafraniec.