Why is it worth choosing a mechanical technical school?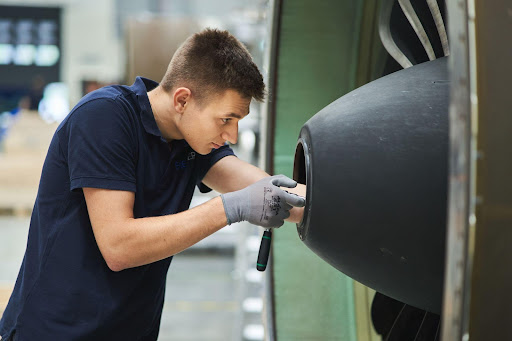 A mechanical technical school is a good choice if you are into the construction and operation of machines, you like exact sciences and you are passionate about technical issues. And because the world of machines, technologies and devices pervades all areas of our lives today, choosing a mechanical technical school is a chance to quickly find an interesting job and stable employment after graduation. Check out what development prospects are waiting for you after it and what opportunities we offer at EME Aero!
What does the mechanical technical school teach?
Mechanical technician is an interesting and promising profession. Education in the field of mechanical engineering includes vocational preparation consisting in various areas, e.g. operation and repair of machines and devices, construction or programming. For several years of education, young enthusiasts of mechanics receive the opportunity of practical and theoretical preparation to operate and repair machines and devices, as well as to perform design and production work.
Here are some of the topics mechanical technical school students can learn:
Principles of mechanics
Mechanical technical school allows you to learn the basic principles of mechanics. During its studies, students learn the principles of operation of mechanical systems and find out how to use construction, operational and technological documentation. They also learn the basic methods of processing or how to assess the technical condition of mechanical objects using technical diagnostics.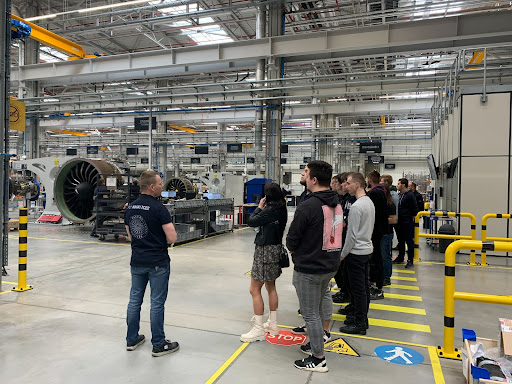 Engineering and design
Mechanical technical school students also learn the principles of engineering and design. How to analyze and optimize mechanical systems and how to use software to create and modify designs are included.
Automotive mechanics
It mainly covers issues related to how to diagnose and repair automotive systems and components, such as engines, gearboxes, brakes and suspension systems. In automotive technology subjects, students also learn how to use diagnostic tools and perform routine maintenance.
Production technology
It concerns the operation and programming of numerically controlled machines, the use of measuring tools, reading technical drawings and diagrams. As a part of production technology classes, students learn about the basic production processes and the most important quality control procedures.
Mechanical technical school: what can you do after it?
The profession of a mechanic is an occupation with great potential and one of the most sought-after job directions on the modern labor market. A qualified mechanic technician can take up employment in various industries, in manufacturing and service companies:
aerospace plants such as EME Aero
companies in the automotive industry
machine industry
in positions related to quality inspection and machining
in the maintenance, repair and overhaul of machines
in the welding industry
Do you dream of working as an aircraft mechanic? Check if working in aviation is for you!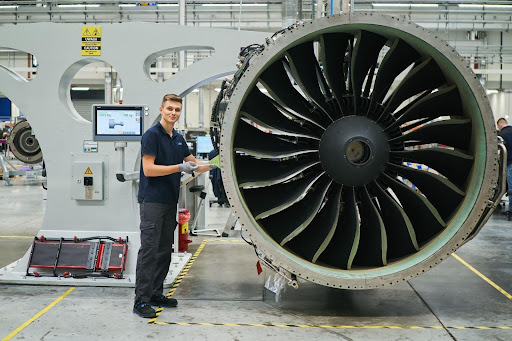 What does the work of an Aircraft Engine Mechanic look like?
You feel that mechanical technical school and work as a mechanic is something for you? Consider working in aviation!
An aviation mechanic is a person who graduated from a secondary school with a mechanical profile and has knowledge in the field of line and hangar maintenance of aircraft. One of the professions that can be taken up after graduating from mechanical technical school is the profession of Aircraft Engine Mechanic.
What does the person in this position do? Above all:
disassembly and assembly of aircraft engines and components (based on technological specifications and technical drawings)
quality control of performed works
minor manual repairs of parts
creating the appropriate documentation
Do you want to know more about the job of an Aircraft Engine Mechanic? Click here.
Mechanical technical school is a good choice if you associate your future with aviation. So if you dream of a career as an aircraft mechanic, don't hesitate and apply to EME Aero after graduating from high school. And If you are continuing your education at university, you can start your aviation adventure with our paid internship program for students.