Ecological campaigns for Earth Day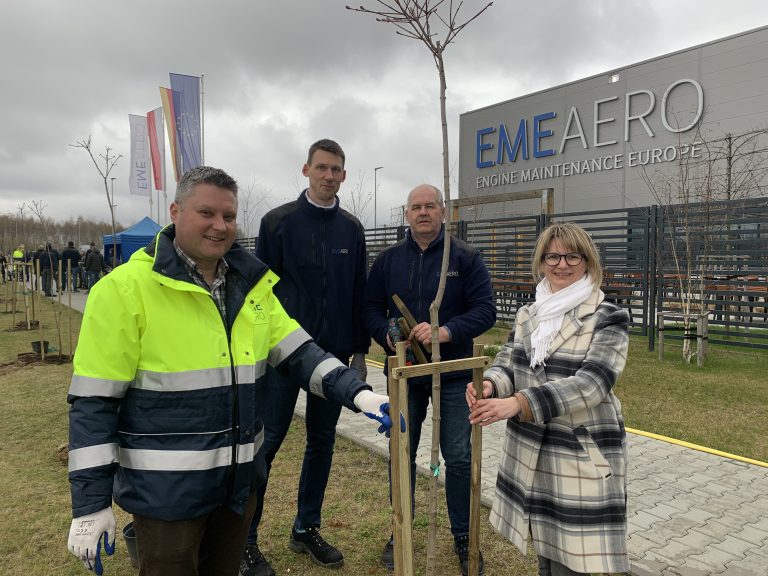 The International Earth Day and other eco-initiatives this year are behind us. On April 22, we took care of our local ecosystem together, enriched biodiversity, and embellished and greened the space around our company.
What have we managed to do together as part of this year's celebration?
We planted trees next to EME that symbolize the most important milestones in the history of EME Aero.
We sowed a flower meadow next to our plant.
We took care of the segregation of used batteries – we would like to remind you that on the premises of our company there are permanently located containers for used batteries (e.g. in the AIS, IT, Accounting Department, Material Planning office, in kitchenettes and the Manufacturing Masters office).
We distributed kits for growing  own plants  among our employees.


As a company, we do all our best to educate our employees that our habits and everyday choices have a big impact on the environment, so we should take care of them every day, not only on the occasion of International Earth Day.  That's why we make our own campaign – Make every Day Earth Day.
Activities carried out on the occasion of this year's Earth Day take place as part of the ECOnnected project. This initiative brings together companies operating in the Aviation Valley and focuses on the implementation of ecological solutions and promoting environmental awareness among companies in our region